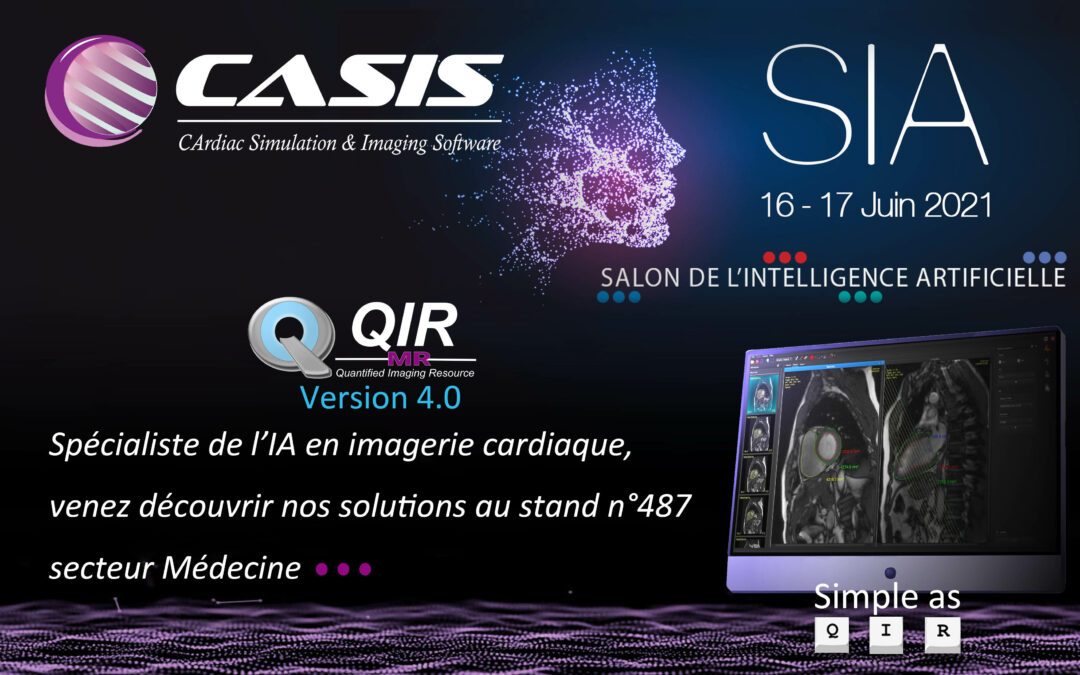 Mark your calendars! CASIS announces our participation in the SIA (Salon de l'intelligence artificielle) The SIA will be 100% Virtual, 100% Unpublished, on June 16 and 17, 2021. Specialist of AI in cardiac imaging, come and discover our solutions at booth n°487 in the...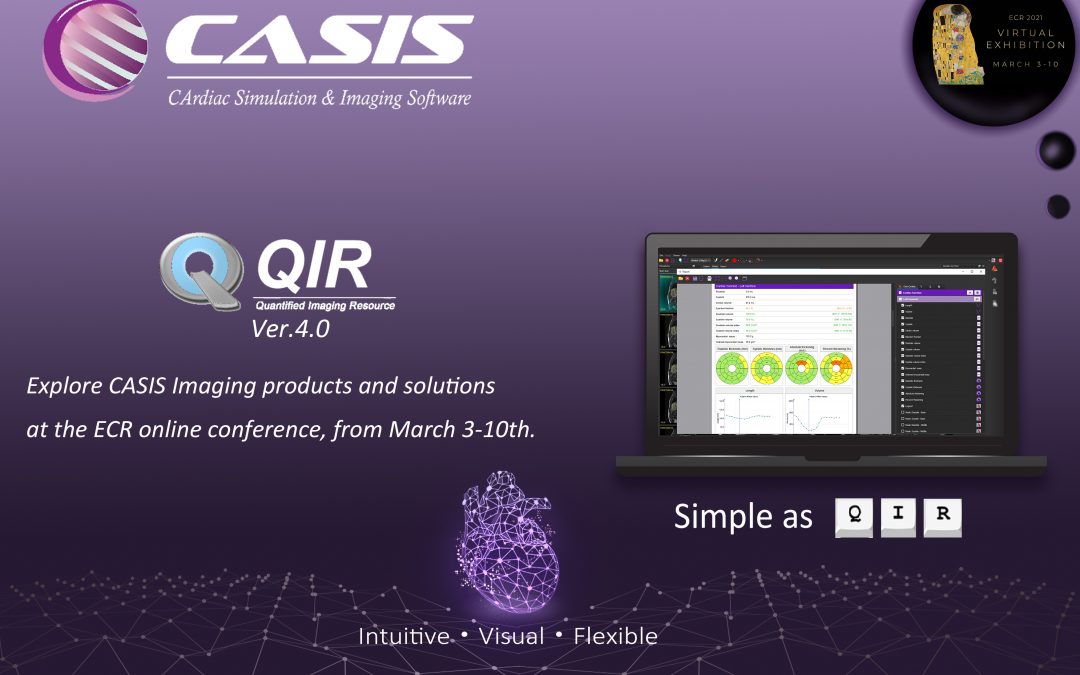 Explore our Imaging products and solutions at the ECR2021 online conference, from March 3-10th. Please register: ECR2021 to view the online booth of CASIS. Get a virtual demo of the latest version of QIR (Ver 4.0)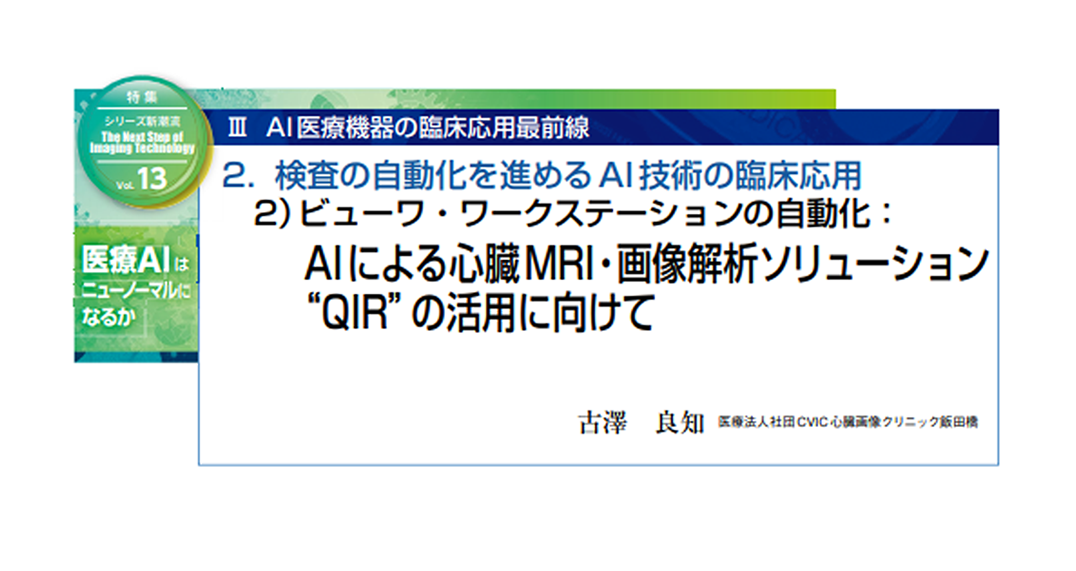 We are pleased to announce that in cooperation with Mr. Furusawa, President of CVIC Medical Corporation in Tokyo,Japan, an article introducing our AI-based cardiac MRI image analysis solution QIR, has been published in the July 2021 issue of Inner Vision Monthly....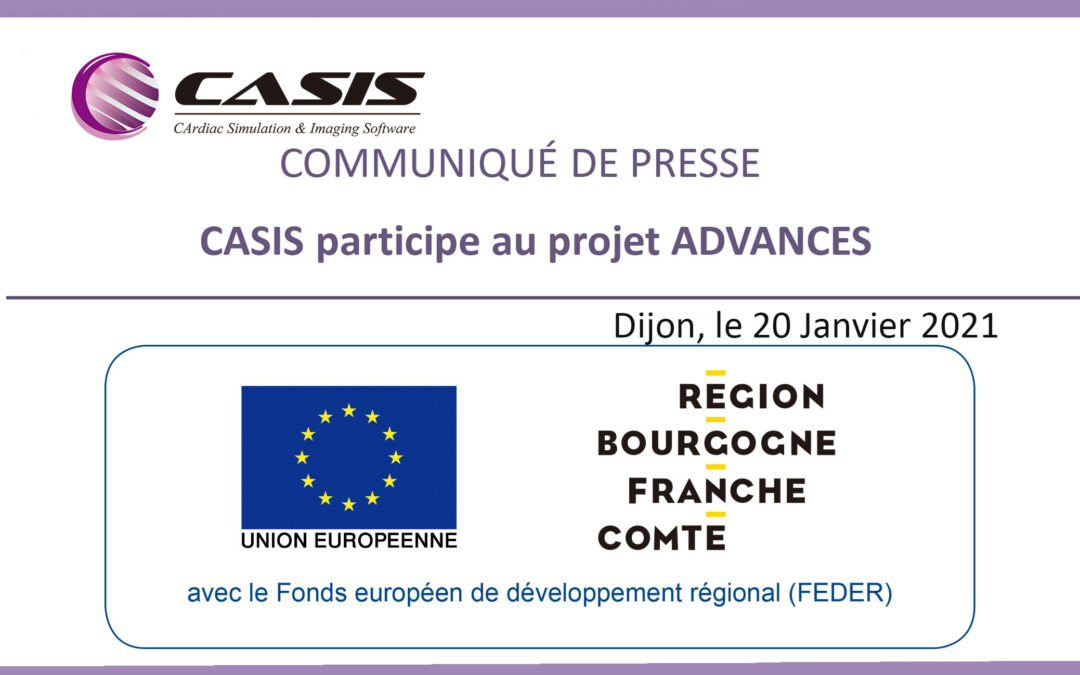 At the forefront of cardiovascular technology, CASIS is pleased to announce its participation in the ADVANCES project, with the University of Burgundy, the University of France Comté, and the University Hospital of Dijon.The ADVANCES project aims to improve the...