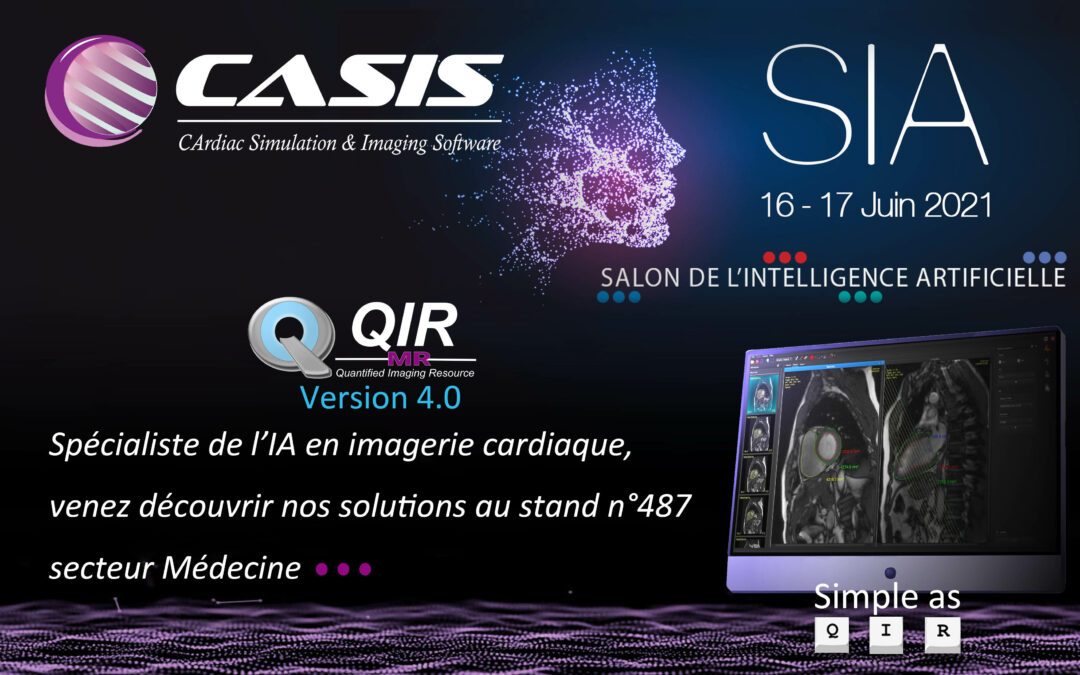 Mark your calendars! CASIS announces our participation in the SIA (Salon de l'intelligence artificielle) The SIA will be 100% Virtual, 100% Unpublished, on June 16 and 17, 2021. Specialist of AI in cardiac imaging, come and discover our solutions at booth n°487 in the...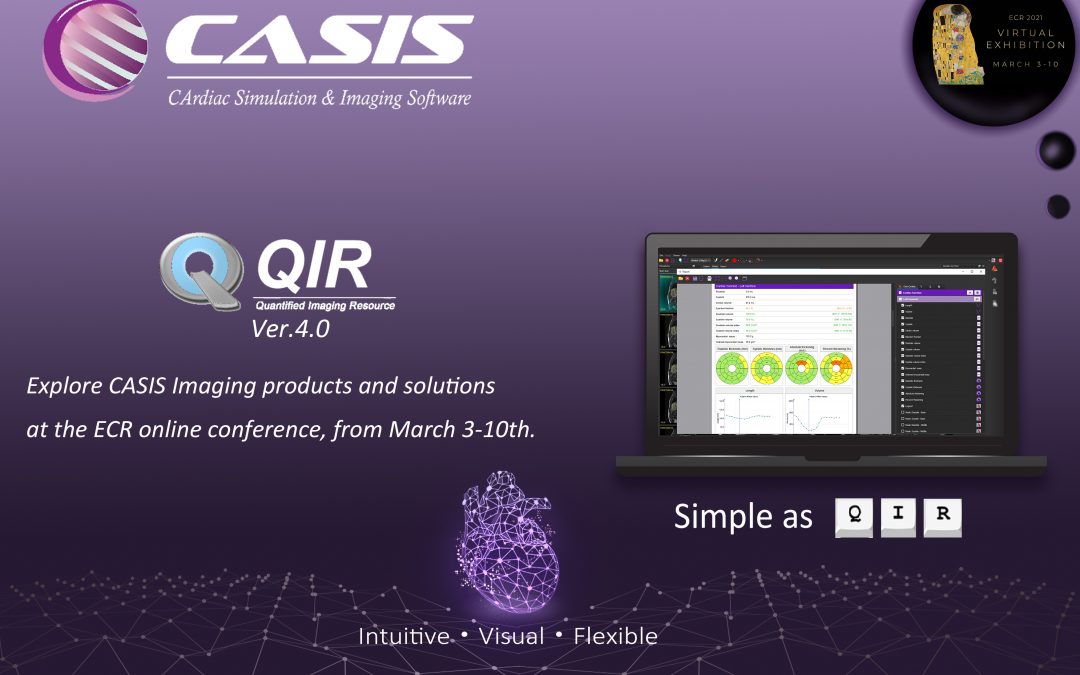 Explore our Imaging products and solutions at the ECR2021 online conference, from March 3-10th. Please register: ECR2021 to view the online booth of CASIS. Get a virtual demo of the latest version of QIR (Ver 4.0)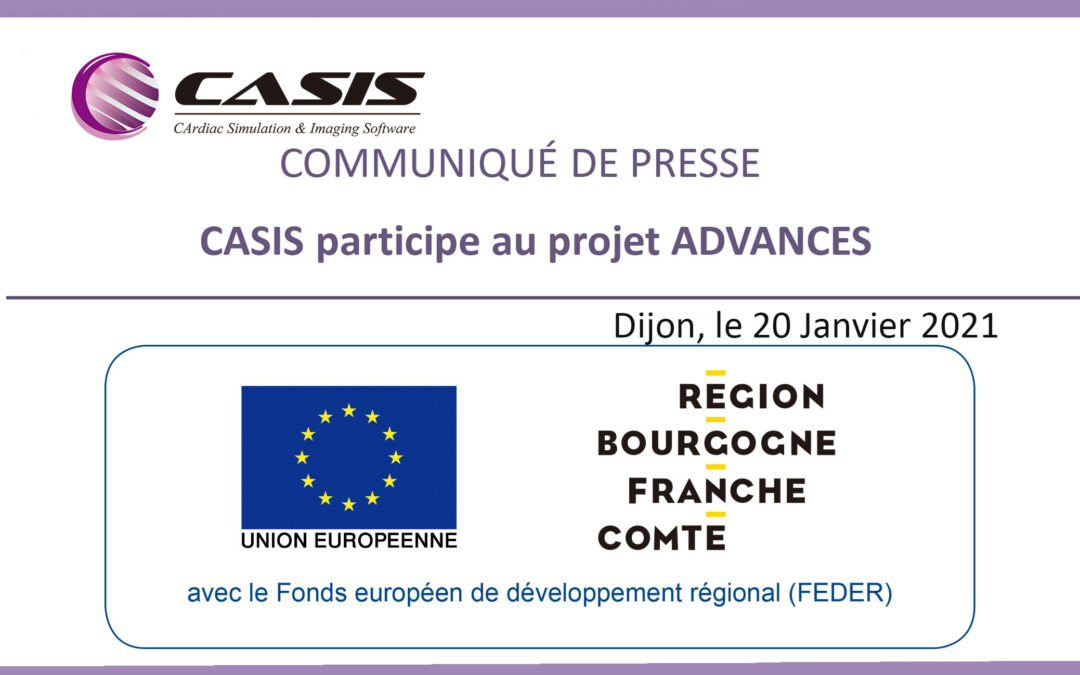 At the forefront of cardiovascular technology, CASIS is pleased to announce its participation in the ADVANCES project, with the University of Burgundy, the University of France Comté, and the University Hospital of Dijon.The ADVANCES project aims to improve the...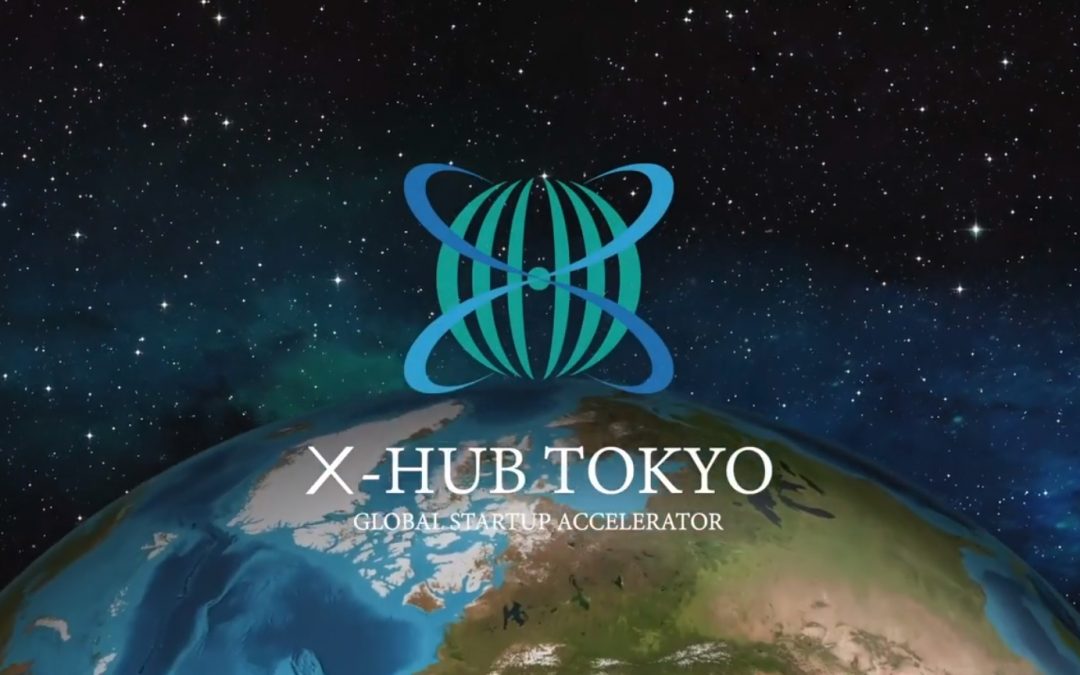 CASIS is proud to announce that X-HUB Tokyo is operated by Tokyo metropolitan government to accelerate startups' expansion to Japan. We will receive mentoring and business matching opportunity through the program and accelerate activities in Japan.