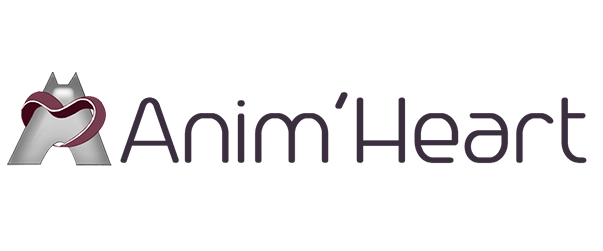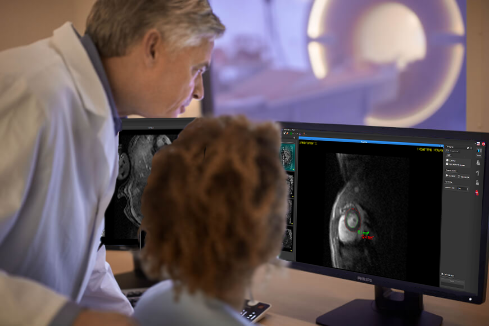 小動物心血管系MRIの後処理用の前臨床ソフトウェア

心機能に関連するパラメータの定量化
We have been looking for a user-friendly solution to simplify our cardiac function analysis workflow. We chose Anim'Heart for several reasons.
Firstly, we liked the fact that Anim'Heart is dedicated to small animal imaging. Hence, no voxel rescale is required prior to the image importation, and the measured quantities are expressed with relevant units such as millimetres and microliters. We also appreciated the ability of the software to sort out a patient folder to automatically display the long- and short-axis slices. These functionalities have saved us time and efforts.
Another interesting aspect of Anim'Heart is its simplicity of use and interactivity. The main functionalities are gathered in a single panel including several widgets to control the image visualization, as well as convenient contouring tools. Anyone with limited computer knowledge can rapidly take in hand the software.
We have been using Anim'heart for more than three years now, with positive feedback from our team members. We can furthermore testify of the high availability of CASIS' staff, always providing an efficient answer to our demands.
小さな動物専用のソフトウェア– Anim'Heartには、迅速で正確な分析を保証するために必要な値が含まれています。
使いやすさ– Anim'Heartは、ストレスを解消し、研究に集中できる直感的で正確なツールです。
時間の節約– Anim'Heartは、エンジニアの分析時間を短縮するシリーズタイプの分類を提供します。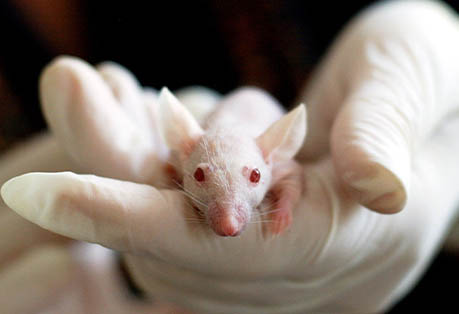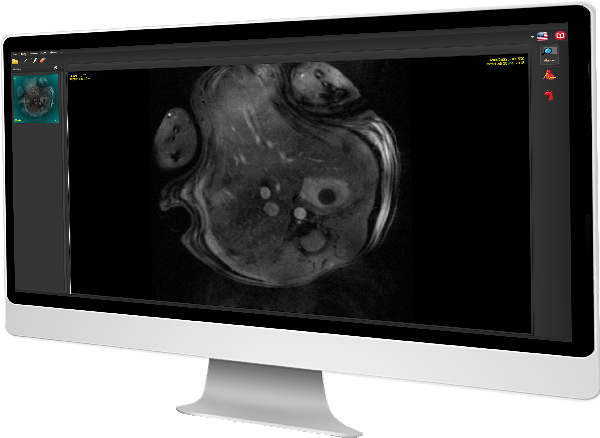 ビューアー
本モジュールでは、DICOMフォーマットの画像をロード、ダウンロード、表示、距離や表面を評価したり、様々なツールボックス(ズーム、明るさ、コントラスト、セクション間のナビゲーションツール、ディスプレイ、メインビューアなど)にアクセスしたりすることができます。
シネ MRI
・心機能
本モジュールは、左右の心室の容積、駆出率、心筋の肥厚と厚さを評価します。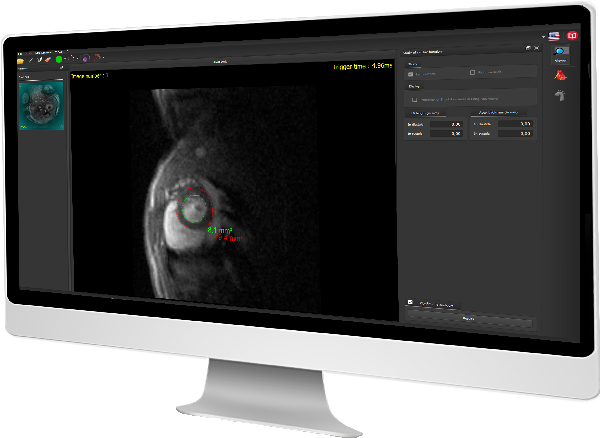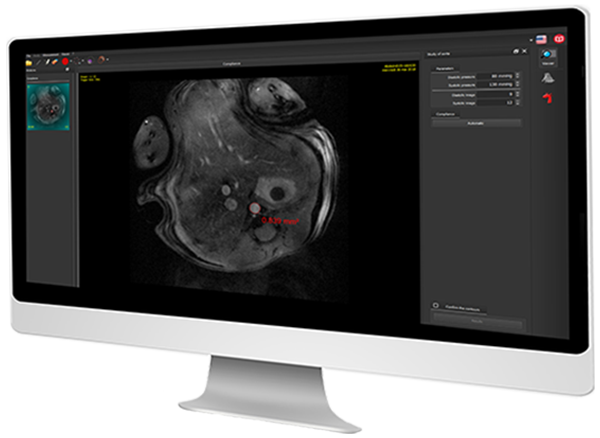 大動脈
・コンプライアンス 
大動脈の弾力性の評価します。